Your Dealership Alternative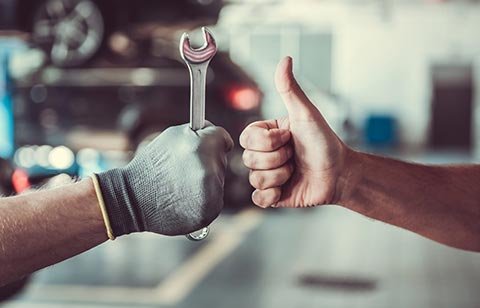 Dealership Auto Repair Alternative - Certified Automotive Repair Shop
We provide new vehicle warranty maintenance to keep your new car warranty in effect!
Getting on the maintenance program bandwagon can be the most intelligent thing you've ever done and you won't find a better program than here at Northtown Auto. Our ASE certified technicians treat you and your car with care and respect. We will custom design a program for you based on your vehicle and how you use it. We will also electronically track what was done and when, and of course this information is available to you for your review.
This will be beneficial when you decide to sell or trade your vehicle, and you will receive service notices by mail to inform you when service is required. With the cost of repair increasing (because of the complex nature of today's cars) it makes a lot of sense to spend a little, to keep from spending a lot.
New Vehicle Warranty Maintenance Services:
Because of our expertise and equipment, the only time you need to go back to the dealer is when you receive a recall or to trade in your vehicle. The law says that you can take your car to any qualified shop for your required maintenance. Save time, save money and make your life easier by having our company provide you with the fast friendly service your car needs to stay running like new.
30/60/90K Warranty Maintenance Services:
Keep your vehicle running like new with proper vehicle maintenance. We specialize in saving you money through proper Warranty Maintenance Services. We are helpful and friendly and give you the options you want to make preventive maintenance affordable and easy.
At Northtown Auto Service, your complete automotive care center in North North Kansas City, MO we install only quality replacement parts. Give us a call and let us help keep you safely and economically on the road. We serve North Kansas City and the surrounding areas.